BAKERY RACK WITH WOODEN SHELVES RP- RD/16
This bakery display rack with wooden shelves is a perfect combination of high-quality natural materials and modern design. It is an ideal choice for customers who appreciate an attractive display of their baked goods.
The combination of shelves adapted to the size of confectionery trays, roll baskets and baguette baskets in one row of shelves provides the possibility of displaying every type of baked goods.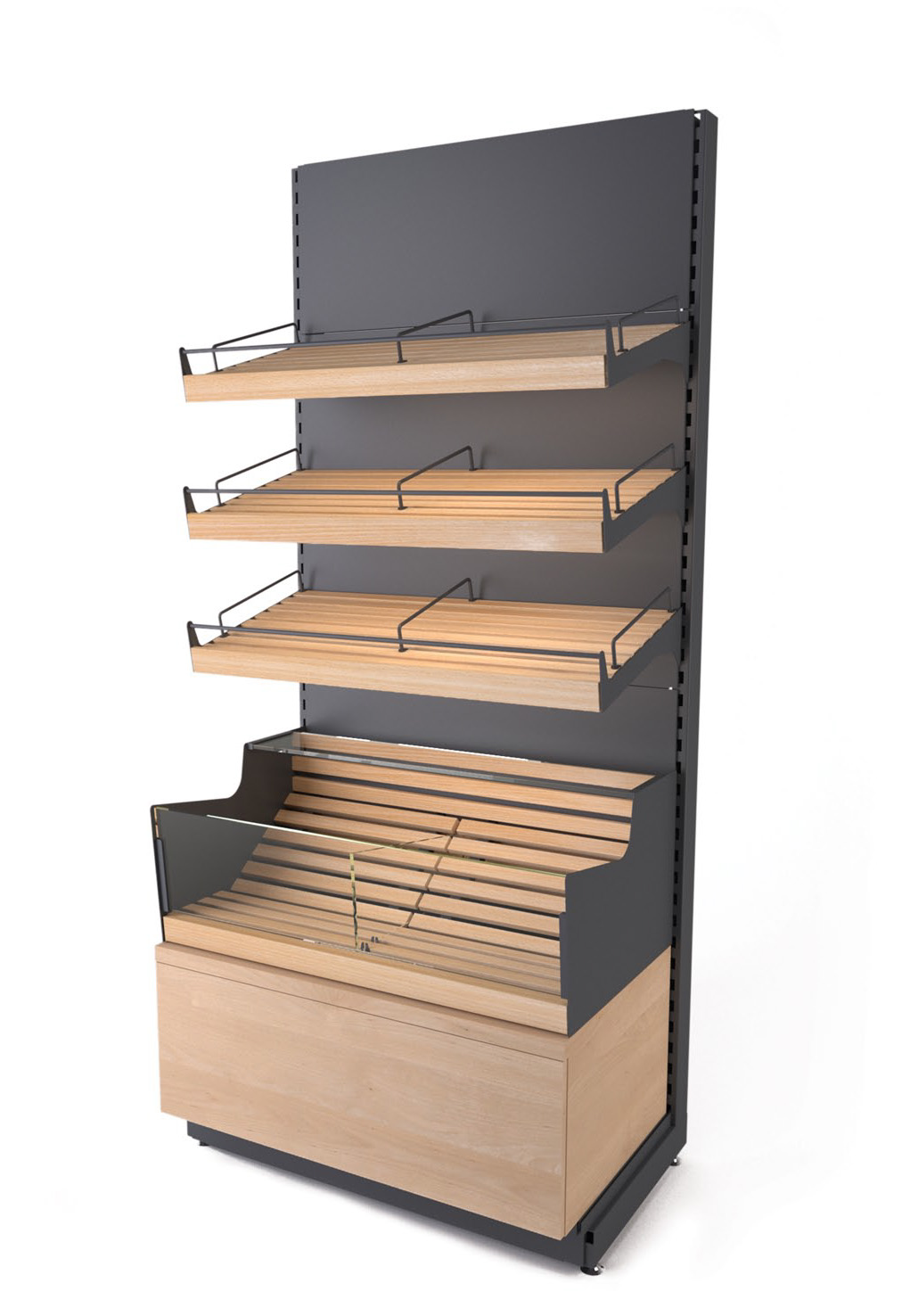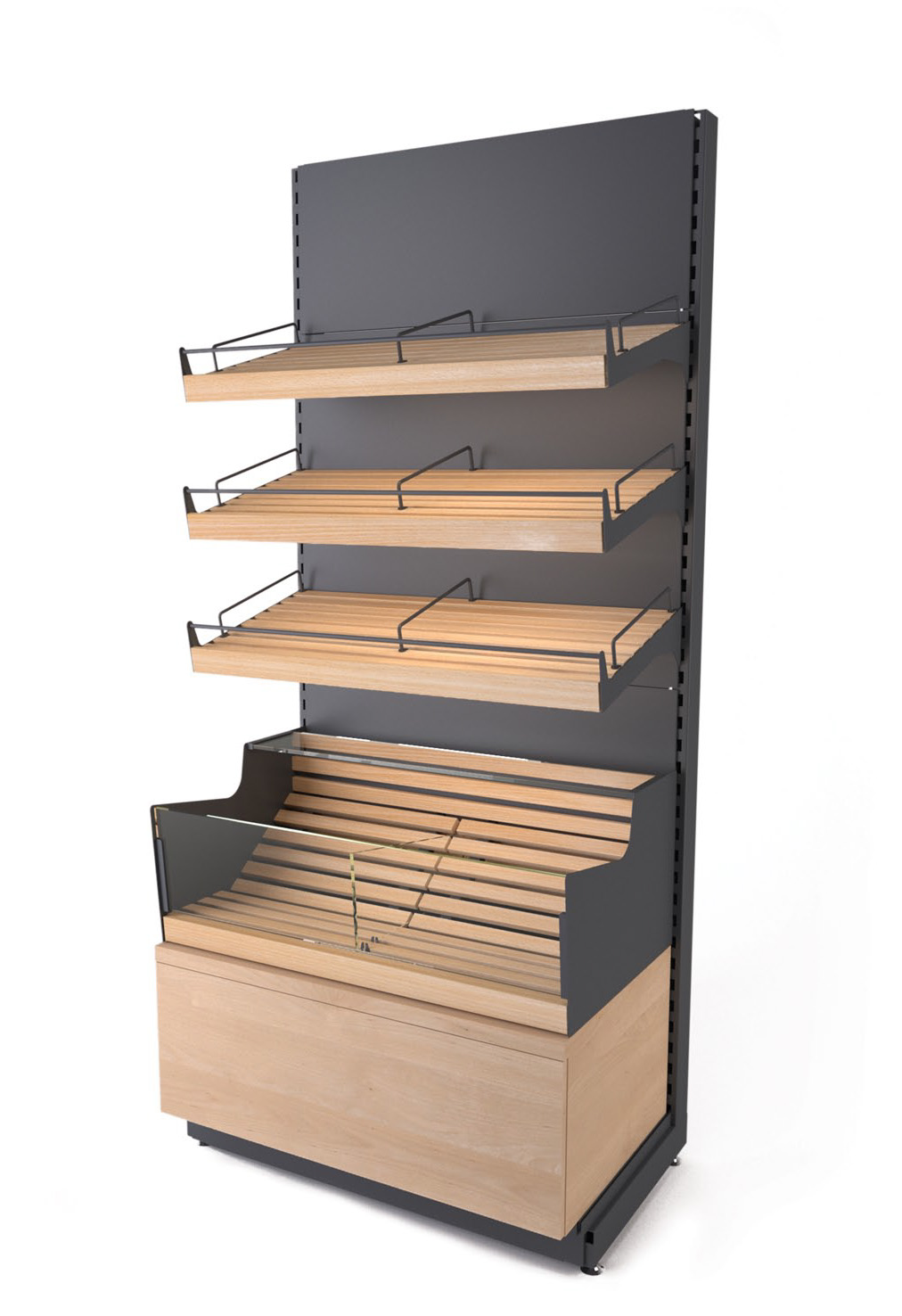 Roll basket
the base for the basket is a cabinet with a drawer – additional storage space
the basket has a metal frame with a grating made of natural beech slats
front and partition of the basket is made of glass
wooden grating which can be set up at an angle or flat, depending on the required loading space
the basket is equipped with a drawer for crumbs
Hanging shelf
metal frame attached to the perforated post, which can be placed horizontally or at a 15° angle
grating made of beech wood slats placed over the metal grating
under each shelf, there is a space for attaching a LED lighting fixture in an aluminium profile
partitions are made of bar and can be fastened in any place
Additional options
it can be ordered without the cabinet, and then the bread roll basket is attached to the perforated post
baguette basket for 600 mm module is also available to order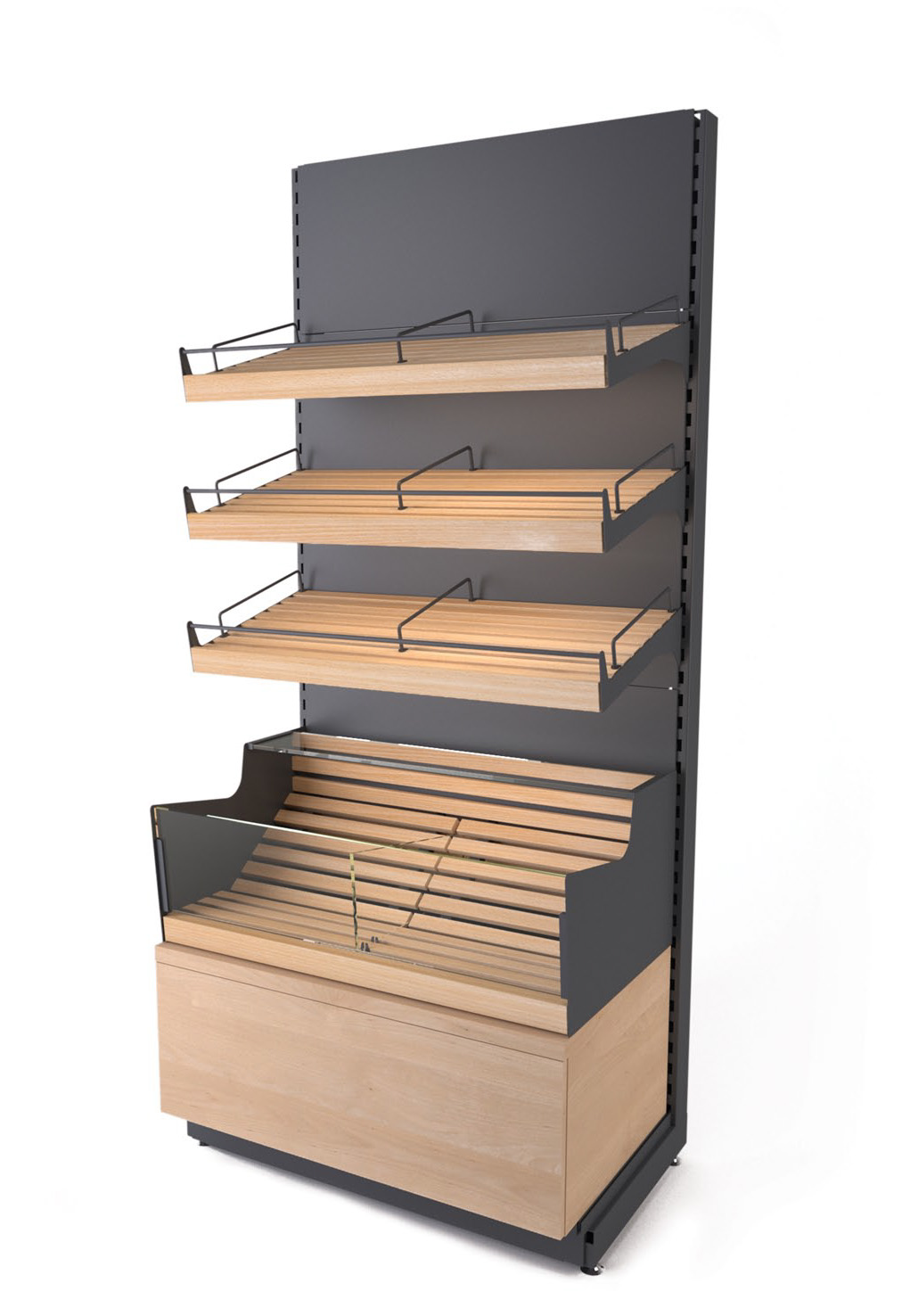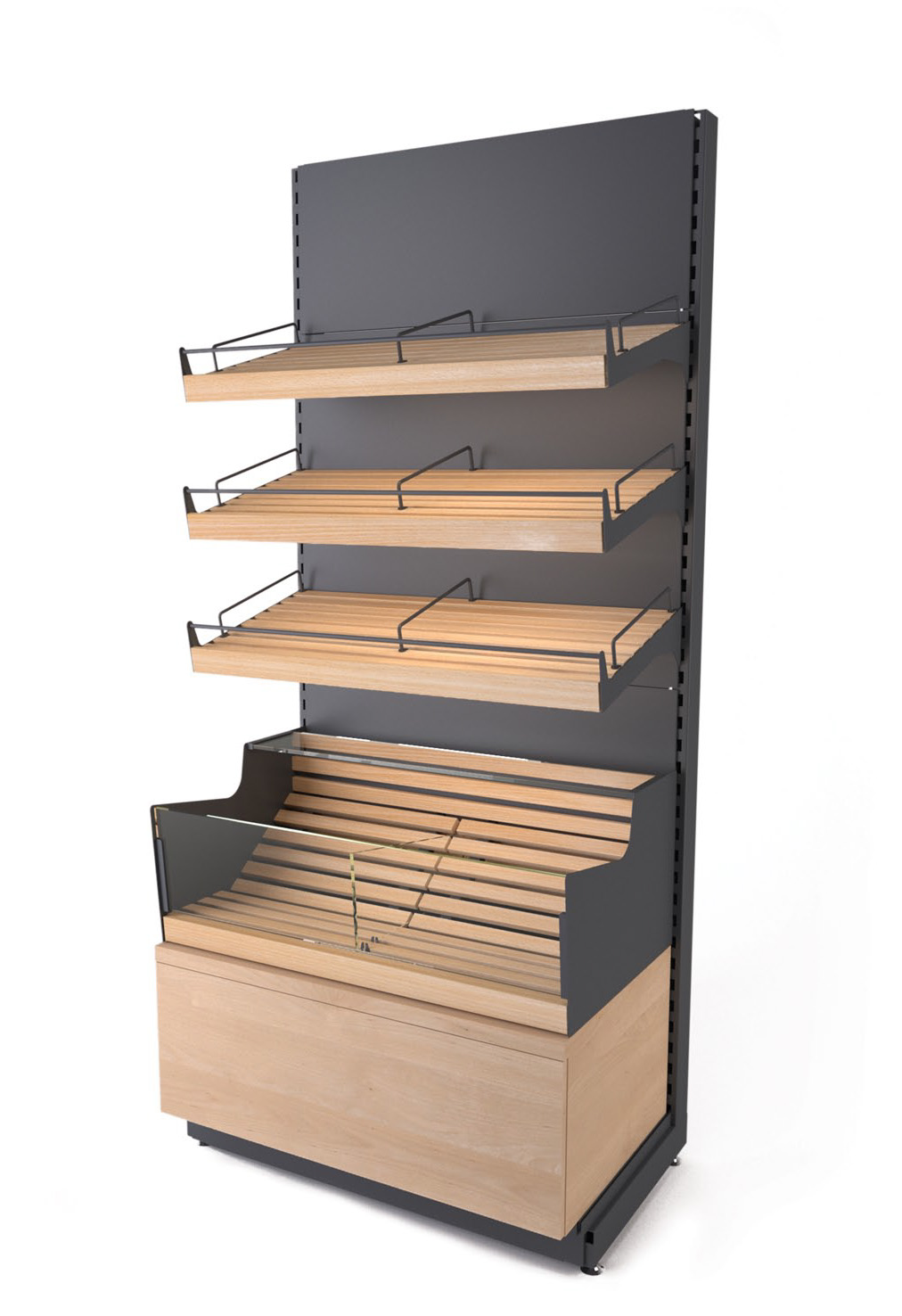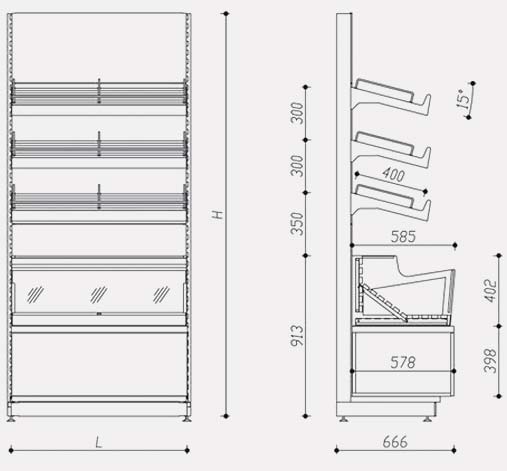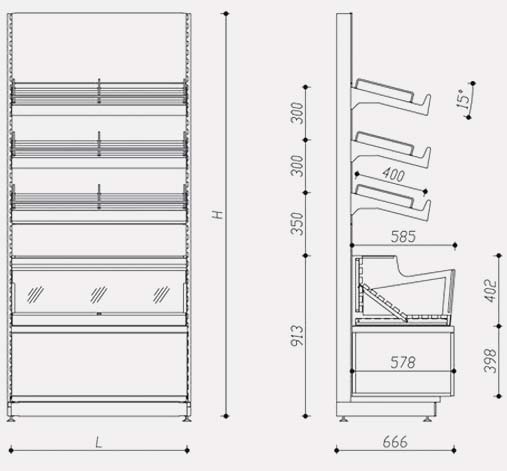 Height
Width
600
900
1000
1250
2100

 

 

 

 

2300

 

 

 

 

2500